Standing for God's Word and declaring the Gospel of Jesus Christ in Hailsham in the 21st Century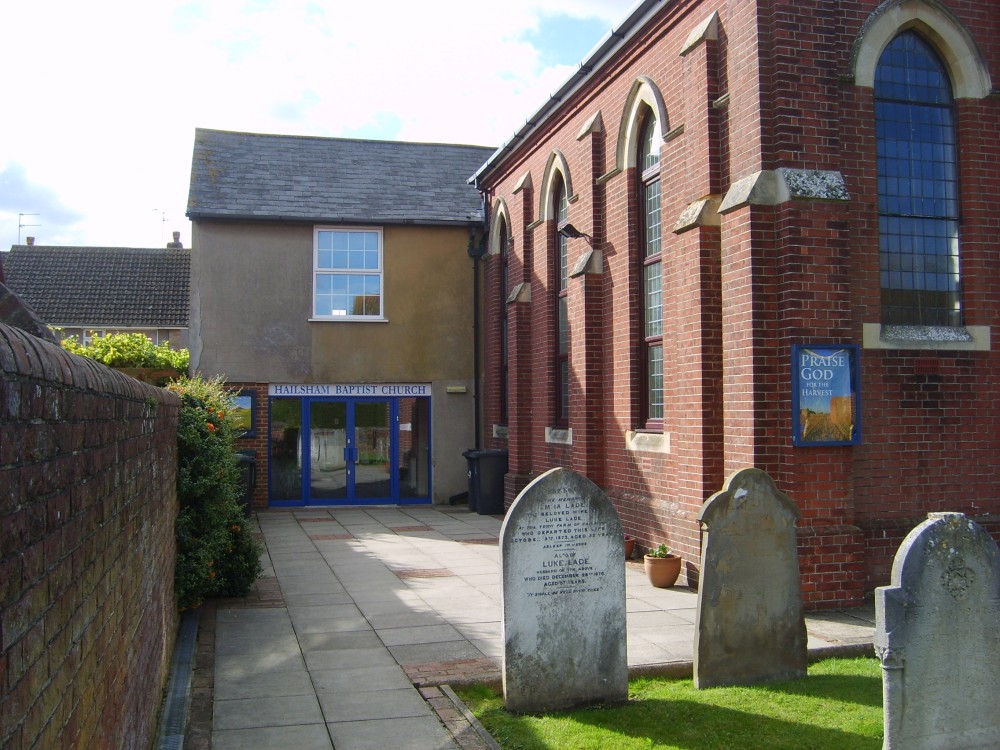 Welcome to the website of Hailsham Baptist Church. We hope you will enjoy browsing our site and will find something to both interest and be a blessing to you. Find your way around the site by using the menu at the left of each page.
We are a group of Christians who hold to the Reformed Faith and practice the baptism of believers by immersion. The sole basis of our faith and practice is the Holy Bible which we accept as God's personal communication to all mankind. Our worship is therefore simple and focuses on Praise, Prayer, Reading and also Preaching the Bible's message of salvation which as emphasised at the time of the Reformation is summarised in five plain statements that...
...we are saved by God's Grace alone, ...through Faith alone, ...in Christ alone, ...according to Scripture alone, ...to God's Glory alone.
We are also convinced that it is our responsibility before God to engage in both local and international evangelism and therefore take an interest in both home and foreign missions.
Please click on what we believe for a fuller statement of our articles of faith and belief.